Pole dance combo spinning inter/advanced : Coralie Père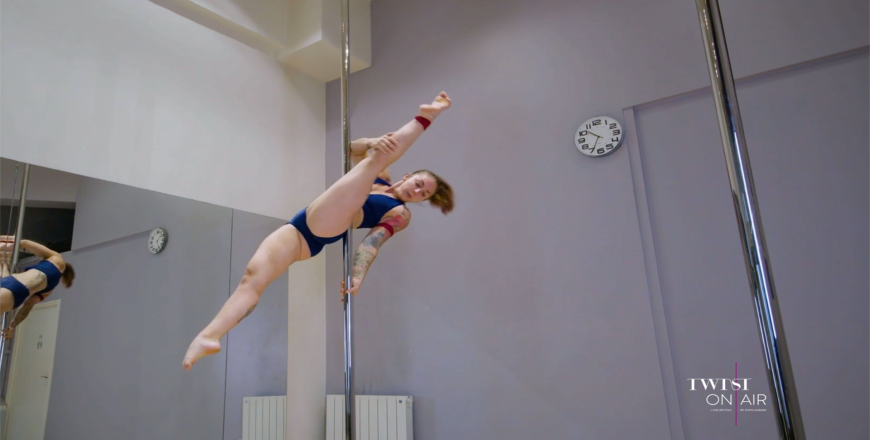 Learn a nice split and original transitions in spinning mode with Coralie!
Coralie Père discovered Pole Dance in February 2013. Quickly self-taught, she continued to to perfect her skills with recognized champions in the field. Often inspired by Russian athletes, she likes to combine acrobatics, flexibility and strength in her performances.
In June 2014, she gave her first classes in different studios.
At the same time, Coralie decided to participate in her first pole dance competition named "LES VERTICALES".
Selected by the public, she will present herself at the final of the VERTICALES (7th place) with other great passionates in January 2015.
Since then she has won several titles:
– 3rd place amateur category pole art Italy in 2016
– 2nd place IPSAC Croatia semi pro category & BEST ART 2017 French Champion pole sport 2017
– 2nd place IPSAC Croatia Elite category 2018
– Double French Pole Sport Champion 2019
– 1st place IPSAC Croatia category Elite 2019 & BEST TECHNIQUE 2nd place Inter Regional Championship North 2019
– Vice champion of France 2021
– Vice World Champion 2021
1
Combo spinning mode Coralie Père
Soyez le premier à ajouter une critique.