Pole dance niveau avancé: les tricks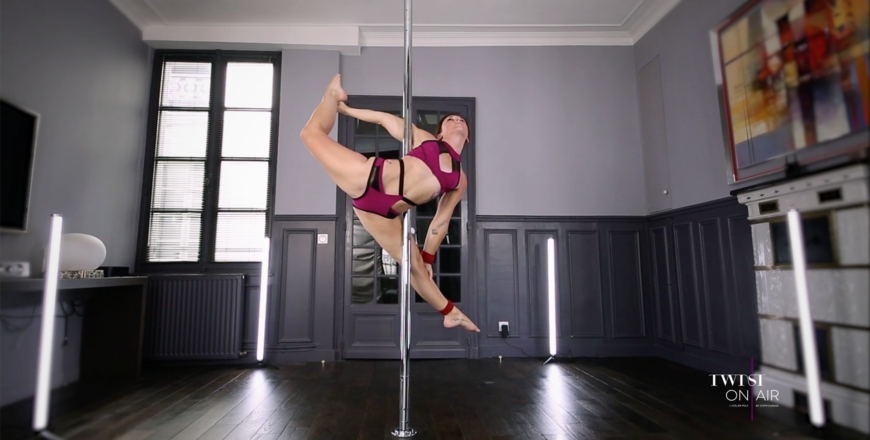 Nous abordons des tricks qui vont demander plus de souplesse et de force, assurez-vous de bien maîtriser les figures du niveau intermédiaire !
Pour le niveau avancé, vous remarquerez deux brassards rouge qui représentent le côté gauche du corps (main, pied), pour vous aider à y voir plus clair. Les vidéos sont classées par ordre alphabétique et en trois catégories : les climbs et transitions, les tricks de force et les tricks souplesse.
Bon entraînement !
Climbs & Transitions
1
Inside leg hang to Brass monkey
Strong tricks
6
Cup grip Ayesha to Brachial
7
Dead lift Twisted grip Ayesha
8
Double forearm grip Ayesha
Flexy tricks
4
Dragon tail (free Youtube video)
10
Libellula (free Youtube video)
16
Shoulder mount elbow split
17
Sneaky V to Brass monkey split
Soyez le premier à ajouter une critique.