Pole dance combos-Avancé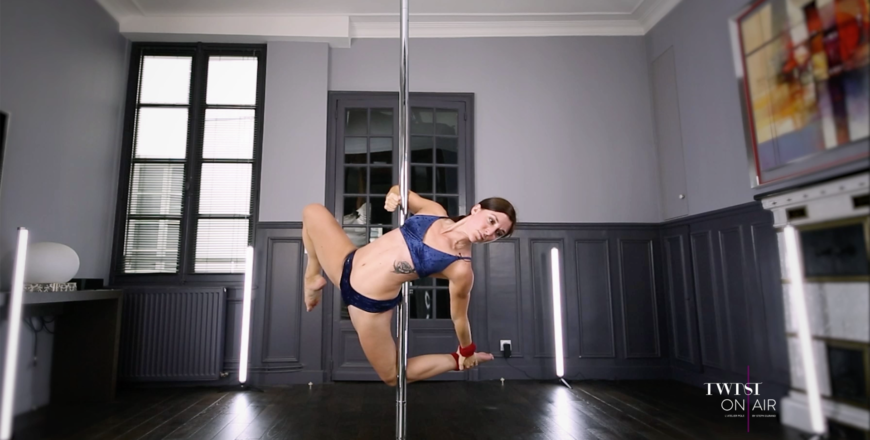 Vous trouverez ici des exemples de combos de spins et de tricks, n'hésitez pas à les travailler une fois les figures maîtrisées ! Vous pourrez apercevoir deux brassards rouges qui représentent le côté gauche du corps (main, pied) pour vous aider à mieux vous repérer et mieux comprendre les enchainements.
2
Combo static 2 (ayesha, drop…)
3
Combo static 3 (Reiko split, Iguana, table top…)
4
Combo static 4 (handstand, table top…)
5
Combo spinning 5 (split, torsion, elbow grip…)
6
Combo spinning 6 (middle split, armpit grip…)
7
Combo spinning 7 (Broken doll, Batwings, Libellula variation…)
8
Combo spinning 8 (Inside leg to Brass monkey, split…)
9
Combo spinning 9 (Skater climb, elbow split, Yogini…)
10
Combo spinning 10 (Shoulder mount, Front flag split…)
11
Combo static 11 (drop Superman)
13
Combo static 13 (Inside leg to table top)
14
Combo spinning 14 (Broken doll variation to Libellula)
Soyez le premier à ajouter une critique.