Pole dance combo static low flow : Vincent Regnault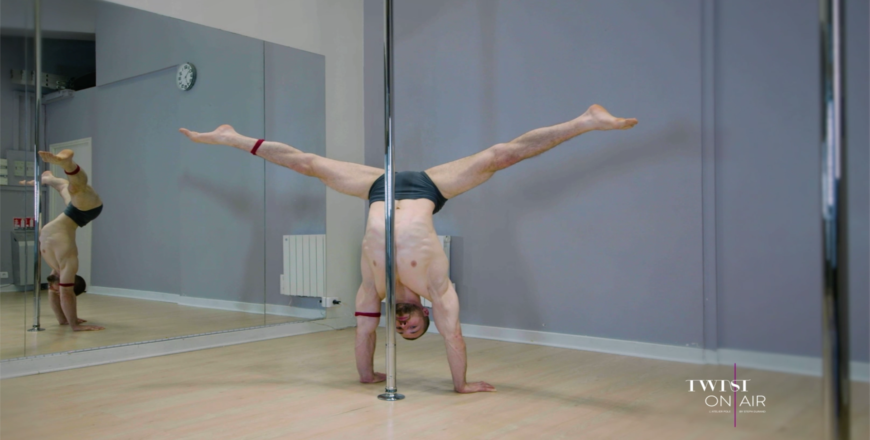 Check out a nice "Pole flow" routine close to the floor by our guest Vincent Regnault.
New to pole, but with a background in martial arts, crossfit and bodybuilding, Vincent is passionate about working the body and improving performance. If he was seduced by the very impressive figures of pole dance, he also discovered the work of dance and flexibility. Today, he follows a style that mixes strength, dynamism and flexibility for ever more impressive and aerial movements.
He works at the Dragon Pole Dance school in Besançon and Montbéliard in Franche-Comté but regularly travels to give workshops in other studios. His career has also led him to the world of competition: 1st men Pole art UK 2018, French champion 2019 and 2021.
(Discover his interview on our blog: //www.twistonair.com/les-hommes-pole-interview/ )
1
Combo Low flow static de Vincent Regnault